SECURITY i-CUE
EXECUTIVE DASHBOARD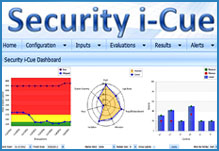 ASSESS, PLAN, EXECUTE & MONITOR METHODOLOGY

Our APEM methodology
is based on repeatable processes to ensure that every security policy, procedure, and mechanism supports or can be traced back to a validated
business requirement.
| | |
| --- | --- |
| | Army Command and Control Systems |
MSB provided software engineering services and expert information technology consulting for Acuent EC, Inc., in support of the U.S. Army's Global Combat Support System (A-GCSS).

MSB assessed the technical and software engineering process approaches identifying areas for improvement.
PROUDLY SERVING OUR NATIONS MILITARY, FEDERAL GOVERNMENT & COMMERCIAL/PRIVATE BUSINESSES