SECURITY i-CUE
EXECUTIVE DASHBOARD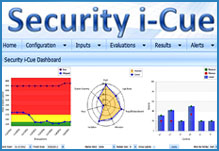 ASSESS, PLAN, EXECUTE & MONITOR METHODOLOGY

Our APEM methodology
is based on repeatable processes to ensure that every security policy, procedure, and mechanism supports or can be traced back to a validated
business requirement.
| | |
| --- | --- |
| | Clients |
Department of Homeland Security – Headquarters
MSB provided executive level consulting services to the Headquarters staff as they established processes and procedures for their areas of responsibility. These areas comprised engineering, operations, program management, and information systems security. MSB assisted in the management of the departure of an incumbent, transition to the incoming contractor, all while continuing to assist in the strategic and daily operational issues faced by the organization.

Department of Homeland Security
Immigration and Customs Enforcement
MSB staff served as senior advisors and subject matter experts (SME) to the Division Director, ICE/OCIO/SDD where this division was responsible for all software development and maintenance within ICE. We also assisted the program managers with advice on triple constraint management for their programs; and advised the Division Director as programmatic issues arose by providing recommended solutions as requested.

United States Patent and Trademark Office
MSB provided technical advice, management counsel, and security subject matter assistance to the SAISO on how best to correct the identified problems and manage the activities to successfully implement information systems security policies, operational procedures, and security processes. MSB created a work breakdown structure (WBS) for tracking and monitoring certification and accreditation (C&A) activities, and wrote several white papers covering various aspects of the security program to assist the SAISO in making critical strategic program decisions.

IRS Filing and Payment Compliance Program
Delivered technical security engineering support – systems accreditations, security engineering, systems integration – to the Filing & Payment Compliance project.

IRS Business Systems Modernization Program
MSB personnel served as the lead of the Security and Privacy Team directing the activities of the security team members and assisted the Prime's lead systems engineer in integrating electronic services applications into the enterprise architecture. MSB was involved from the very beginning at the software development initiation phase though the operations and maintenance phase of the program. Delivered technical security engineering support – systems accreditations, security engineering, systems integration.

Veterans Affairs
MSB personnel led all efforts to support the Office of Cyber Security in the development of the processes and support tools to assist major applications and software development efforts to attain Federal Information Technology Security Assessment Framework (FITSAF) level 5.

Army Command and Control Systems
Assessed the technical software engineering approach of contractors, established technical performance metrics, and identified technical shortfalls and the viability of program schedules.

Office of the Secretary of Defense Critical Infrastructure Protection Host Nation Support
Identified critical infrastructure requirements for DoD and determined the impact of disruptions on DoD operations throughout the world.
PROUDLY SERVING OUR NATIONS MILITARY, FEDERAL GOVERNMENT & COMMERCIAL/PRIVATE BUSINESSES