SECURITY i-CUE
EXECUTIVE DASHBOARD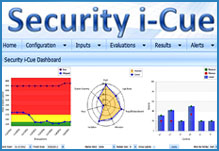 ASSESS, PLAN, EXECUTE & MONITOR METHODOLOGY

Our APEM methodology
is based on repeatable processes to ensure that every security policy, procedure, and mechanism supports or can be traced back to a validated
business requirement.
National Archives & Records Administration (NARA) Systems'
Life-Cycle Management Support

MSB assisted the National Archives and Records Administration (NARA) prepare for the successful development of the Electronic Records Archives (ERA) program.

MSB helped NARA establish a program management office, write a mission needs statement, develop the initial systems' Concept Document, identify initial costs, and begin program risk assessment.

MSB was selected for its experience in all phases of program management as well as technical expertise in leading-edge information technology programs.
PROUDLY SERVING OUR NATIONS MILITARY, FEDERAL GOVERNMENT & COMMERCIAL/PRIVATE BUSINESSES